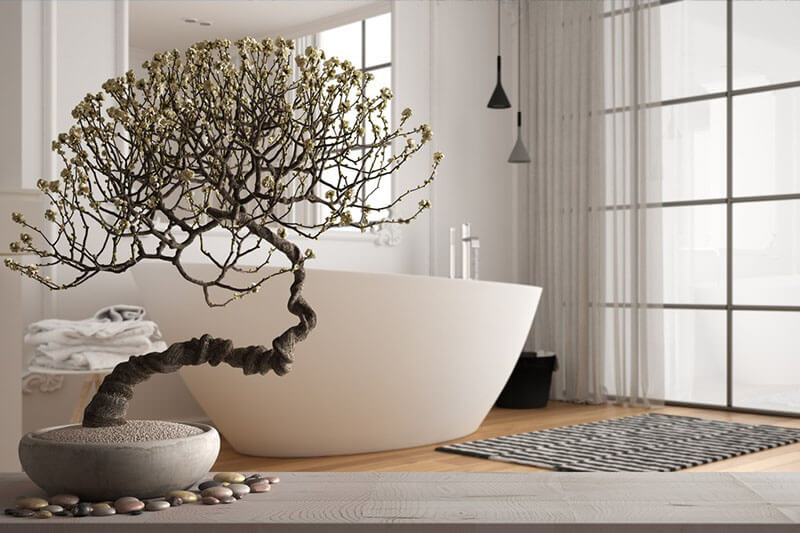 3 Things To Consider When Renovating Your Bathroom
March 4, 2022
Your Bathroom is the most frequented room in your home. Think about it. How many times a day does each person in your house visit the bathroom? Sometimes it's just a quick visit, but some of us spend more time in this room than others! Today's bathrooms are not purely for function anymore; rather they have become a calming oasis where you can relax, unwind and forget about the troubles of your busy day!
Here are a few tips to help you design your spa like retreat for your enjoyment:
Storage: Consider getting the largest size vanity that you have space for with drawers and doors. You can even add a linen tower from the countertop to the ceiling. This will give you plenty of space to store your towels and toiletries out of sight. With everything tucked neatly away, you will feel much more calmer than walking into a bathroom which is cluttered up with all of your daily necessities in plain sight.


Lighting: Many older bathrooms lack a source of good lighting. Adding LED pot lights in the bathroom (and even inside the shower area) in addition to the vanity light is a great way to add more lighting to your bathroom. Custom glass showers and stand alone tubs are also a great way to keep the space as bright and light as possible.


Decor: Whites and greys are where it is at. Keep your colour palette simple and fairly light in terms of tones. The lighter the colour is, the more it will feel fresh and clean, just like a spa. Remember your toilet, sinks and tub are white, and for a good reason. It never goes out of style. Try to find a vanity and floor and wall tiles that will compliment the white but give some subtle accents to it. Keeping the major components neutral will ensure you enjoy your bathroom for many years to come without having to redo it. You can add colour accents easily with towels, soaps and accessories. If you stick to greys and whites, you can accent it with just about any colour and switch it up when ever you want without breaking the bank.
A bathroom renovation can help increase the value of your home, much like your kitchen. Since you spend a good portion of your day in this room, it's important to put some thought into the design and functionality of the room before you take on a renovation project. Consider hiring a professional contractor who will help you every step of the way.
Heartland Construction and Renovations Ltd. has been proudly serving the KW Region for 20 years bringing renovation dreams to reality. We specialize in kitchens and bathrooms and we are here to help make your design dreams become reality. Give us a call at (519) 570-4400 today and be sure to visit our website for more information at www.heartlandreno.com.
Karen Barna
Heartland Construction and Renovations Ltd. provides interior and exterior renovation services in the Kitchener and Waterloo region.
Contact us for all of your residential home bathroom, kitchen, basement reno needs and more.