1. Consultation
Dream It. It all begins with a dream. Your dream. During the consultation appointment in your home, one of Heartland's design experts will discuss your project with you and capture key ideas and features that you wish to incorporate into your plan as well as your vision for the finished look. Don't worry if you are not comfortable with design or colours and trends. At Heartland, we are trained professionals who can help guide you by giving you suggestions from our experience for design ideas, cost effective changes, and functionality tips. All of this information will then become part of our comprehensive design and renovation plan.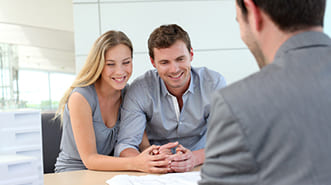 ---
2. Concept and Budget
Each project undertaken by Heartland is unique and will include a detailed written proposal and estimated budget. We will start by meeting with you to review a rough draft of the concept along with design recommendations and prices. Once we have reviewed everything with you and made any necessary changes to the scope of work, we will provide you with a written quote, completion timeline and detailed drawings if needed. Heartland will consult with any outside professionals necessary such as designers, architects or engineers on your behalf for any projects requiring such services.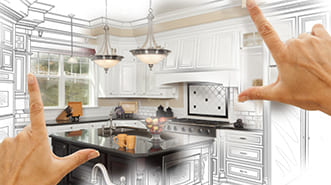 3. Build and Install
Build It. Just before we begin the work, you will be assigned a Heartland project manager to see the details of your project through from start to finish. He will introduce you to the trades experts who will be working hard at making your dream come true. Because communication is key at Heartland, each day you will be kept abreast of the progress and timeline by your project manager to ensure that everything goes smoothly. If you ever have any questions or concerns, owner Steve Zehr is always just a phone call away. We do our best to keep the debris from the project contained to the area we are working and ensure that the site is clean and tidy at the end of each day. At Heartland, we believe your home is your castle and we do our best to respect that.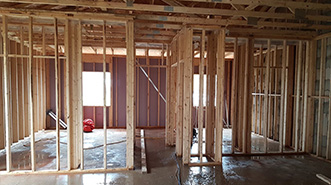 4. Completion
Love It. The most exciting day has come! After all of the construction is done, we will have you do a final walk through to inspect every aspect of the project and ensure that you are completely satisfied with everything. At this time final payment will be paid and the home will be turned over to you to enjoy for many years to come.