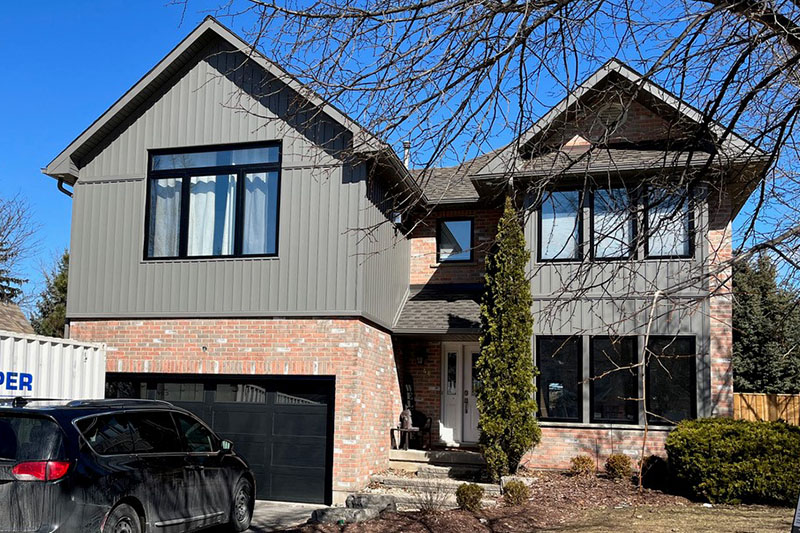 Major Home Additions For Your Growing Family
March 4, 2022
Canadian Real Estate has ballooned to levels never seen before in the past few years. Since 2015, house prices have had a steady uphill climb in value and according to government reports, the average home in Canada is 50% overvalued. Bidding wars are still happening with home sales and many buyers are forced to compete in a market where inventory levels still remain relatively low.
The Canadian government is now looking at ways to address and correct house pricing and availability across the country so that home ownership is not out of the question for many Canadians as it is right now.
While many people are sitting back waiting for the proverbial bubble to pop and house prices to crash before they buy a home, others are looking at alternative ways to make the most of the existing home they have as their family grows. If you are already a homeowner and are thinking of buying a home because your family has outgrown the existing home you are in, here are a few ways to make the most out of what you already have without making a move. You can re-finance your existing mortgage to access money required for the renovation.
Finished Basement
Many homes have a basement that is either unused or used for storage only, and some people only go down there when it's time to get the Christmas tree out. Start by purging things you don't need; either by donating to a good cause, having a yard sale, or selling things in an online market such as Kijiji or FaceBook Marketplace. This will give you room to construct additional living space such as a bedroom, a family room, a bathroom or a fully functional in-law set up which you can occupy or even rent out for additional income.
Keep in mind that building a finished basement is a fairly large undertaking. In most municipalities you will require a building permit to do this, which will require you to have proper engineered drawings. All renovations should be done to your local Building Code and all permits and inspections such as Electrical (ESA) should be completed. If you decide to take on a DIY Basement Reno project yourself to save money, make sure that you go by the book and don't cut corners when completing the work. Your insurance company can refuse to pay for any loss or damage that was the result of poor or improper workmanship. Consider hiring a professional Contractor with Liability Insurance who specializes in larger scale Home Renovations and Additions, as it can save you a lot of headaches, time and money.
Garage Conversion
If you are fortunate enough to have an attached garage on your existing home, this can be another source for additional living space. The downside of this conversion is that you will have to park your car(s) outside in the driveway. The upside is that you can gain a significant amount of living space in your existing home at a reasonable price. A single garage is typically 20' x 10' or larger which means an additional 200 square feet. A double garage will give you twice that amount; or 400 square feet or more. Even in a single garage, you could build a nice bedroom with it's own Ensuite Bathroom and Walk-in Closet easily.
In most municipalities, you will require a Building Permit to convert your garage to living space because of electrical work; and possibly plumbing if you are adding a bathroom. Check with your local Building Department to see what is required before you start any work. As with any major renovation, it's not always a good idea to tackle a project such as a garage conversion yourself. Start by contacting a few Construction/Renovation companies who specialize in additions, large renovations and conversions to get an idea of the price before you consider whether to DIY or hire a professional.
Home Addition
Constructing an addition onto your existing home is another way of gaining space for your growing family. An addition is something that you should seriously consider hiring a professional Contractor to do for you. There is much involved in the process of building an addition, and there is a lot of potential for things to go wrong. You want to be sure that the structure is safe now and in the future to protect the investment you are making.
Check with your local Building Department before beginning an addition to your home to find out about allowances on your particular lot. You may have restrictions as to how close to the property lines you can build, or how much of the total land area can have structures built on it.
There are many ways to add extra living space to your home with an Addition. The easiest and most cost effective way is to add a main floor room without a basement. Typically this would be something like a sunroom or a family room addition off of the existing kitchen or living area of the main floor (ground level) of the home. You can also build a second storey addition on top of a bungalow home to create more space. Extending the existing second storey is another alternative to gaining more space. This can be done by adding a room or rooms over an area on the main floor that does not currently have anything built above it, such as a garage.
However you choose to add to your home in the way of building an addition, be sure to hire a professional Contractor who specializes in this type of renovation and who carries Liability Insurance. A Home Addition is an expensive undertaking and you want to ensure that your investment is protected. A reputable Contractor will use an Engineer who will do up certified structural drawings to use when applying for your building permit, and will follow all building codes and have all construction inspections completed for you.
If you are in need of more space for your family, there are alternatives to buying a new home and moving. With the price of real estate at this time, many people are looking at alternatives to make the most out of the existing home they have. Get in touch with a local reputable Contractor to get an idea of the cost to make renovations to your existing home so that you can decide whether it makes sense to stay or if it's time to move.