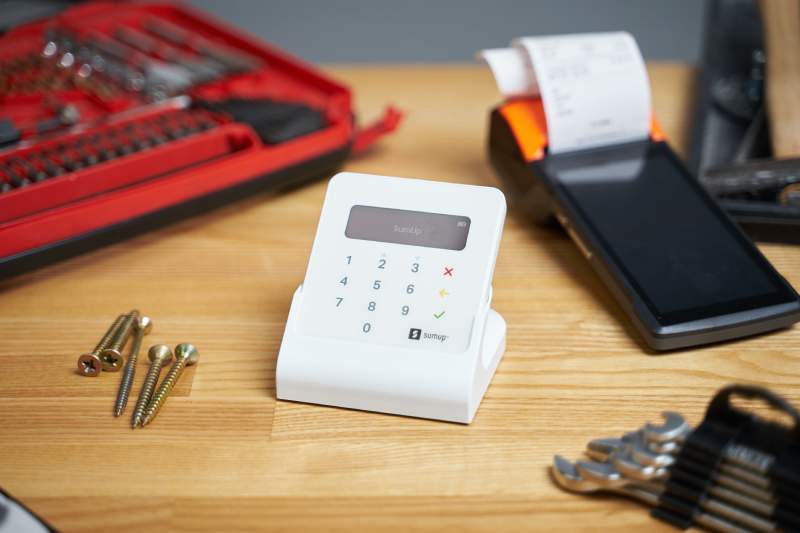 Get the Most Money for Your Home with These Home Renovation Investments
December 22, 2022
Selling your home can be a great way to make a profit, especially if you are willing to put in the effort to upgrade its integrity. If you want to sell your home, investing in home renovations can help increase its value and make it more appealing to likely homebuyers. By improving your home, you can add a fresh, modern look that will help it stand out in the competitive housing market. Home renovations can also help you address potential issues that could be deal breakers for buyers, such as looking old, outdated, or neglected. Investing in your home's appearance and functionality helps ensure that you will get the best price possible when the time comes to sell.
There are a number of home renovations that can help increase the value of your home and make it more appealing to possible buyers.
Easy DIY Home Renovations that Can Boost Your Home's Value
If you are looking to save money, there are plenty of easy renovations that the average person can do alone. These do-it-yourself projects can be a great way to add value to your home while on a budget. By making simple changes, you can give your home a fresh look, making it more tempting to buy. Additionally, by doing the work yourself, you can save money on labour costs and put more of your profits towards other upgrades.
Some examples of easy renovations that you can do on your own include:
Repainting the walls - This can give your home a fresh, updated look throughout the whole house and make it more attractive.
Replacing old carpets and flooring – Carpet and floors can become heavily worn over time and also harbor allergens and bacteria.
Replace tile or linoleum – Consider updating the floor in your kitchen or bathroom for a more modern look.
Make necessary repairs – By fixing leaks and replacing broken items, you can ensure that your home is in good condition and ready to buy.
Do a deep cleaning - Thoroughly clean every room in your home, including the kitchen, bathrooms, and bedrooms, to make your home look reenergized and improve the air quality.
Landscaping - Plant flowers, add shrubs and trees, or create a beautiful outdoor living space with a deck or garden.
Replace windows – If your windows are old or in poor condition, consider replacing them with newer, more open models.
Replacing the lighting - With newer, more energy-efficient fixtures, you can save money on your energy bills while making your home bright and inviting.
Add attic insulation - Reduce noise pollution and keep your home warm in the winter and cool in the summer, not to mention lowering your energy bills.
Hire a Professional Renovation and Construction Company
Hiring a professional construction and remodelling company can be beneficial in several ways:
A renovation expert will have the knowledge, experience, and expertise to build high-quality renovations, meaning that upgrades will be more likely to last and ensure the safety and integrity of your home.
A professional construction company will be able to design your renovations to maximize the value of your home, like choosing the suitable materials, colours, and finishes, to make your home more attractive.
By hiring a professional renovation company, they will be able to complete your renovations in a timely and efficient manner with the necessary tools and equipment.
Are you looking to increase the value of your home with a home renovation company? Here are several home renovations that can help you get the most return from your budget:
Bathroom Renovations
The bathroom is one of the best home renovations that can benefit from a professional renovation company. This is because a well-designed, functional bathroom can be a major selling point for potential homebuyers. When renovating your bathroom, a professional company can help you design an accessible, stylish, and appealing space for buyers, including installing new fixtures, updating the flooring and tiles, and adding additional storage.
A professional company will also help you choose suitable materials and finishes for your bathroom. This can include choosing the right colour scheme, selecting high-quality fixtures and fittings, and choosing durable materials that will stand up against water damage and regular use. A professional company can also help you select the proper lighting and ventilation for your bathroom.
Overall, bathroom renovations can be a great way to add value to your home and make it more appealing by ensuring that your renovations are of high quality and functionality that attract buyers.
Kitchen Renovations
Investing in kitchen renovations is a great way to make a lasting first impression on possible buyers. The kitchen is often the heart of the home, and it is one of the first areas buyers will see while touring your place. By working with a professional company, you can design a bright, open, and inviting kitchen that will have interested parties falling in love with it.
Finally, updating your appliances is also a great way to add value to your home. New appliances help make your kitchen more functional and efficient and can also help improve the kitchen's overall look.
Home Additions
One of the best ways to increase the value of your home is by adding a home addition. This is especially true in areas where larger homes are in high demand. Large homes can provide families looking for more space to grow and live more comfortably without having to buy a larger home in the future.
Although home addition renovations can be costly, they can pay off in the long run. Hiring a professional renovation company will ensure that all the necessary licenses and permits are met and your home addition is built up to code.
Overall, a home addition renovation is a significant selling point for families and is a wise investment for someone looking to increase the value of their house when selling.
Important Factors to Consider Before Renovating Your Home to Sell
Renovating your home can be a good investment, but there are many factors that must be taken into account. For example, you will need to consider the timeline for your renovations. This can be especially important if you are trying to sell your home in the near future, as you want to complete your renovations as soon as possible.
Additionally, you will need to consider the cost of your renovations and the cost of labour. It is important to carefully plan and budget for your renovations in order to get the most value for your money.
Another vital factor to consider when renovating your home is what homebuyers want. If buyers want certain features or amenities, such as a modern kitchen, they may already have purchased all of their appliances.
Factors can also vary depending on the current housing market. By carefully researching the market, you can make the proper renovations that are more appealing to buyers.
However, it is important to note that not all homebuyers are looking for a move-in ready home. In some cases, buyers may be looking for a fixer-upper with their own project plans. In these cases, making extensive renovations to your home may not be the best investment, as buyers won't be willing to pay for the improvements you have made.
Overall, renovating your home can be a good investment, but it is important to carefully consider all the factors involved before making big changes to your house.
The Final Word on Investing in Renovations to Sell Your Home
In conclusion, investing in renovations before selling your home can be a great way to increase its value and make it more appealing to prospective buyers. There are a few different ways you can go about doing this, such as doing DIY renovations or hiring a professional renovation company like Heartland Construction and Renovation in Kitchener, ON. Regardless of your approach, it is important to carefully consider the timeline, cost, and potential return on investment for your renovations. Additionally, you should research the housing market and the preferences of homebuyers in order to make the necessary renovations that will add value to your home when you eventually sell.
Heartland Construction and Renovations Ltd. has been proudly serving the KW Region for 20 years bringing renovation dreams to reality. We specialize in kitchens and bathrooms and we are here to help make your design dreams become reality. Give us a call at (519) 570-4400 today and be sure to visit our website for more information at www.heartlandreno.com.