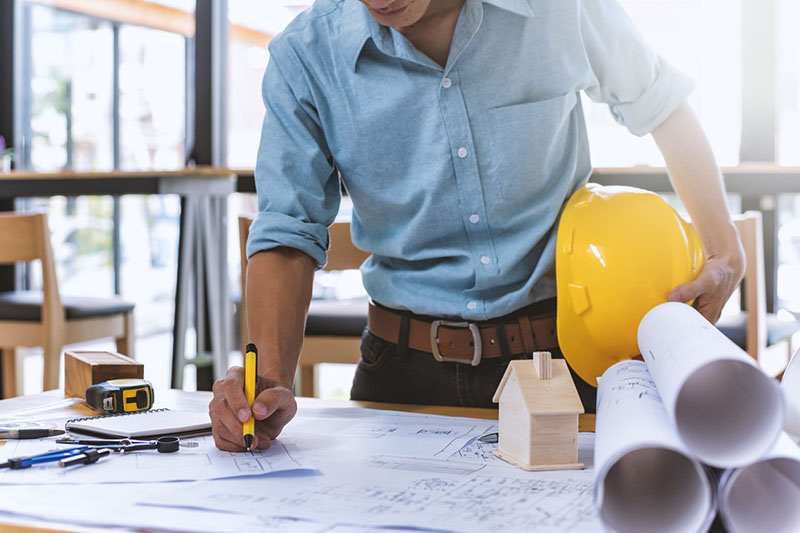 6 Tips on How to Hire the Right Contractor for your next Home Repair or Renovation Project
November 18, 2020
When it comes to making improvements on your home, there are some projects you can easily take on as a DIY if you are the handy type. However, some jobs are better left to professionals who have the skills and tools to get the job done properly an safely. If you try to take on more than you are qualified to do it can cost you more money in the long run and can also create safety issues.
For example, if you are not a licensed Electrician, you likely would not undertake replacing wiring or an electrical panel in your home. Improper wiring can cause fires, or even worse personal injury. The same thing goes for your HVAC system or any gas appliances in your home. These types of jobs are better left to the trained, licensed professionals to ensure the safety of your investment and your family.
So how do you go about finding the right Contractor for the work you need done? Well, luckily in this day and age we have easy access to the internet which can help us find an extensive list of Contractors for whatever your needs are. But, as the old saying goes "Buyer Beware". There are several Contractors who are doing substandard work and taking advantage of unknowing Clients. Like with any investment, you need to do your homework when considering the right Contractor for your project.
Here are 6 tips on how to find and hire a qualified and reputable Contractor for your job:
1. Check Online Reviews. Look at their Google reviews from customers. You can gain valuable insight into their work there. While one negative comment should not be cause for alarm, if you see a negative trend you might want to consider another company. You can also check Yelp and Facebook for customer reviews and comments.
2. Get Quotes in Writing. We recommend getting 2-3 quotes for your project for comparison purposes. Make sure the quotes show a detailed scope of work to be done so that you know what you are and are not paying for. If you cannot get a written quote from a Contractor, that is a red flag. They should be able to put in writing exactly what you are going to be paying for. Avoid the Contractor who gives you a "ballpark" price. These "ballpark" quotes typically turn into many more dollars on top of the quote down the road once the project is in the works.
3. Request Certifications. Don't be afraid to ask the Contractor if he has proper certifications and insurance liability to do the job. For example an HVAC Contractor should have a TSSA# for his company and a Gas Fitter License. A General Contractor should carry a minimum of 2 Million Liability Insurance and WSIB Coverage on his workers. Hiring the Contractor with the proper certifications ensures that the job is done safely and usually properly, eliminating your risk of liability for damages or injuries.
4. Check out their Website. Many Contractors have invested in digital marketing and have a professional website to promote their services. Look at their services, areas of expertise, photos of projects they have completed and any Client testimonials.
5. Don't Let a Great Price Fool You. You know the old saying "you get what you pay for"? This applies to Contracting as well. The cheapest may not be the best. There are Contractors out there who will take deposits from people and never do the work. Others will give you a really low price to get the job underway only to come back to you later in the middle of the job asking for more money than what was agreed upon.
6. Ask for References. If you cannot find testimonials from past Clients online, ask the Contractor to give you a few references from previous jobs and give those Clients a call. If at all possible, ask if you can arrange to go see the completed project in person for things such as a kitchen or bathroom renovation or an addition to a home. If the job was done well, most Contractor's Clients are more than happy to invite people to look at what was done because they feel proud of their accomplishments and improvements on their home.
A little bit of research can save you a lot of money and aggravation in the long run. Renovations and repairs are often complex and can be a stressful time for you and your family. Find a Contractor that will help guide you through the process and help make reaching your goals as smooth and stress-free as possible.
Heartland Construction and Renovations Ltd. has been proudly serving the KW Region for 20 years bringing renovation dreams to reality. Whether you are planning a major renovation such as an addition or finishing a basement, or just giving one room a makeover, we are here to help and we look forward to working with you. Give us a call at 519-570-4400 today and be sure to visit our website for more information at www.heartlandreno.com.